---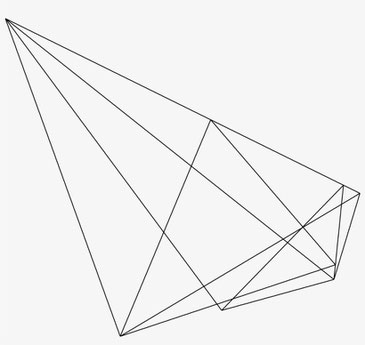 Online Workshop for Practitioners
With Karen Woodall
28 October 2021 (16:00 BST)
5 Hours
Suitable for psychotherapists, social workers, psychologists and psychiatrists.
---
About this workshop:
Treating alienated children requires a deep knowledge of how to differentiate and tailor treatment routes to suit the unique needs of the child and family affected by the defence which causes alienation. It also requires that the practitioner delivering treatment, is capable of providing the structural intervention within the concentric circles of the courts, the welfare system in which the family is located and the family system itself.
Successful treatment of alienated children, is seen when they are able to integrate the split off parts of self and withdraw projections so that their capacity to relate to both parents is restored. Being able to deliver the treatment to the child as well as the family system and educate the court on what is required to maintain health, is a necessary skill for any practitioner in this space.
The Family Separation Clinic, in London, has pioneered the delivery of successful structural therapeutic interventions which provide full assessment, differentiation and treatment protocols for this group of families. The Clinic's work is currently undergoing full evaluation by a UK university research team in preparation for the delivery of an accredited, evidence based training in the clinical model developed by the Clinic. This model combines psychoanalytic evaluation of the underlying defence mechanisms which cause alienation, with adapted structural family therapy and therapeutic parenting, combined to offer successful treatment routes. A practitioners handbook for the model is currently in preparation.
This online training is for practitioners who wish to prepare for working with the evidence based, accredited clinical model used by the Family Separation Clinic. Whilst this is an introductory level workshop rather than certified training, the content is clinical and technical in nature, providing a firm foundation for developing existing skills for this group of families.
What you will learn:
understanding of alienation of children in psychoanalytical terms and grounding of this in the psychoanalytical literature.
understanding of the alienated child and family in structural systemic terms
understanding of alienated children, their clinical presentations and the underlying reasons for this as well as how to respond to the alienated child
introduction to assessment protocols
introduction to differentiation protocols
introduction to building structural therapeutic interventions
introduction to the co-therapy model of practice
introduction to therapeutic parenting skills
As part of this workshop, we will evidence successful treatment of cases via the input of parents who have received their children in residence transfer and the input of previously alienated children who are now over the age of eighteen, who were helped by the Clinic's intervention. The purpose of this is to assist practitioners to understand the co-therapy model used by the Clinic and its impact on treatment of alienated children.
This workshop is intended to provide entry level content for those wishing to develop their practice via the 2022 trainings.
There are 25 places available and practitioners from all countries are welcome to attend. We have set the start time at 16:00 UK time to enable US practitioners to join us.*
The workshop will be delivered by Zoom.
This is a clinical training, it is only for those who have achieved qualifications in one or more of the following disciplines (evidence of qualification is required on booking):
Psychotherapy – post graduate and above
Psychology – post graduate and above (clinical, forensic, developmental)
Psychiatry – doctoral level
Social work – graduate level
* Please note that if there is interest from practitioners from Australia and New Zealand we will set up a separate course, please email us to express interest.
Your trainer:
This training is delivered by Karen Woodall. Karen is a highly experienced psychotherapist who has worked with separated families since 1991. She is currently studying for a PhD. Using established therapeutic theory and practice, Karen has developed new ways of working with alienated children and is widely regarded as one of the foremost Part 25 Experts in the courts of England & Wales. She is the co-author of Understanding Parental Alienation: Learning to cope, helping to heal (Charles C Thomas, 2017) and her influential blog has a worldwide readership.
---